Abdominoplasty, woman
Madrid | Zurich
Abdomen and flanks can suffer significant size and shape changes due to weight fluctuations, hormonal condition, age and life-style. Ageing, in particular, causes the skin to gradually loose its elasticity. Abdominoplasty redefines muscle tone, abdomen size and shape and, in many cases, minimises pathologies such as the separation of the belly muscle(diastasis of rectus abdominis muscle), or hernias.
For optimal and aesthetically attractive results, abdominoplasty has to be tailored down to each patient. A wide range of surgical techniques are available, such as: mini-abdominoplasty, hybrid abdominoplasty, complete abdominoplasty combined with liposuction. The aesthetic results thus attained would not be achievable, in many cases, through only physical exercise or a life-style change.
Abdominoplasty surgical techniques and additional interventions
The most appropriate abdominoplasty technique is decided by the patient's physique and wishes:
Mini-abdominoplasty:  a limited skin and sub-dermal fat resection is performed in the infraumbilical area, with or without an extensive a liposuction.
Umbilical float abdominoplasty: in this procedure, the navel is detached from its base to be adequately repositioned, after the fat and skin removal has been carried out.
Complete abdominoplasty: a maximum resection of abdominal fat and skin is performed, practically eliminating the whole area between navel and pubis and with a belly button reinserted in the correct position.
Hybrid abdominoplasty: this technique is combined with a 360-degree liposuction of  the back and front trunk areas.
Every abdominoplasty intervention sculpts a more balanced and attractive body contour, with beneficial results in the genital area, flanks and back.
The harvested fat after a liposuction can be transferred to other body or facial areas, as macro-fat (body) or micro-fat (face). Intradermal injections of nanofat will significantly improve skin quality and look thanks to its high stem cell concentration levels.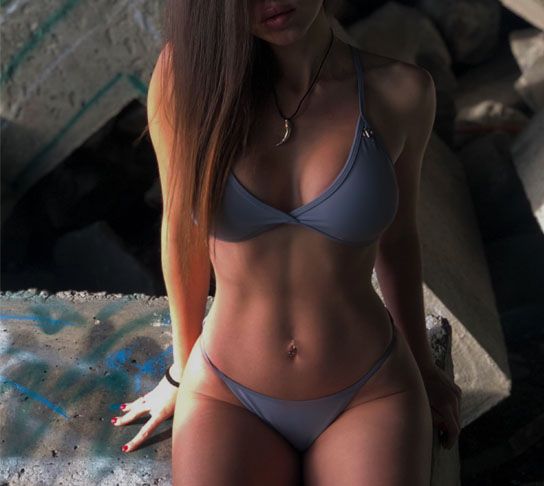 Many of our patients choose to combine abdominoplasty with breast surgery in a single intervention.
To learn more about our abdominoplasty procedures, see our Instagram posts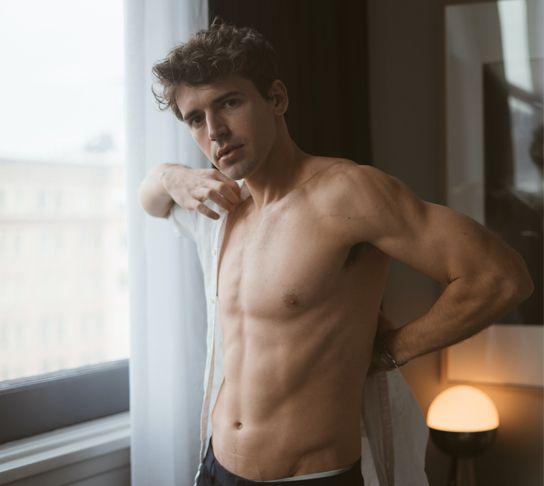 Abdominoplasty post-operative care
At Dr. Richard Fakin's clinics we strive to prevent all discomfort to our patients. For example, we usually perform a transitory paralysation of the local sensitive nerves and of the abdominal muscle fascia, highly minimising any discomfort during the post-operative.
We also provide compression garments to our patients, which should be worn for about 6 weeks.
To learn more about our abdominoplasty procedures, see our Facebook posts
Before and after, real cases
Send us your enquiry and we will deal with it as promptly as possible
Responsible: OCEAN CLINIC MADRID S.L.P
Purpose: To be able to attend and manage the different orders, requests, queries and resolution of user doubts, as well as to be able to carry out statistical studies that help to improve the operation of the website and to inform in a timely manner.
Legitimation: Consent of the interested party.
Recipients: No data will be communicated to third parties, except legal obligation. The information is treated with the utmost confidentiality, being hosted on a secure server. Your email address will be used only to respond to your queries made through the forms on the website, as well as to inform you of news.
Rights: You have the right to access, rectify and delete your data, rights that you can exercise by sending an email to madrid@oceanclinic.net.
You can consult the additional and detailed information on data protection in our privacy policy.
ZURICH

Limmatquai 2
8001 Zurich Switzerland
Calle Velázquez 109 1º Izquierda Madrid Spain
+34 91 056 79 33
madrid@drrichardfakin.com
Limmatquai 2 CH 8001 Zurich Switzerland
+41 78 206 44 88
zurich@drrichardfakin.com