Scar revision
Madrid | Zurich
Skin damage originated from skin conditions, injury or due to surgery may produce visible, painful scars with negative psychological and functional effects. There are various types of scars, while different conditions can influence their formation and definite aspect, such as anatomical positioning, suturing technique, post-operative care, treatment and products provided, UV radiation exposure and, most important, genetic inheritance. Scar revision does not only imply surgical procedures, it also requires a post-operative reparative process, in many cases taking longer than a year.
Out of aesthetic and/or functional reasons, scar correction is becoming a very popular intervention among our patients. Both scar correction and secondary optimising surgery have greatly evolved in recent years, using surgical techniques and state-of-the-art technology combined with injectable and/or dermatological treatments.
All these advanced techniques allow us to restore functionality and aesthetic look.
A scar takes about 12 months to form and its final aspect can have negative psychological, functional and aesthetic consequences. The scar healing process can result in poor skin quality with a functional impairment.
Hypertrophic scars
These are red, wide and extend beyond the boundary of a wound.
Keloid scars
Are tight and painful, raised above the skin. This type of scar often derives in functionality deficit and movement restriction when they are close to a joint. They are more likely to appear in patients with a high skin pigmentation rate.
Scar contracture
They are often the result of burns. The skin contracts and pulls together the neighbouring tissue, hindering mobility and dermis elasticity.
Acne marks
They appear as small indentations in the skin, affecting areas such as face or back.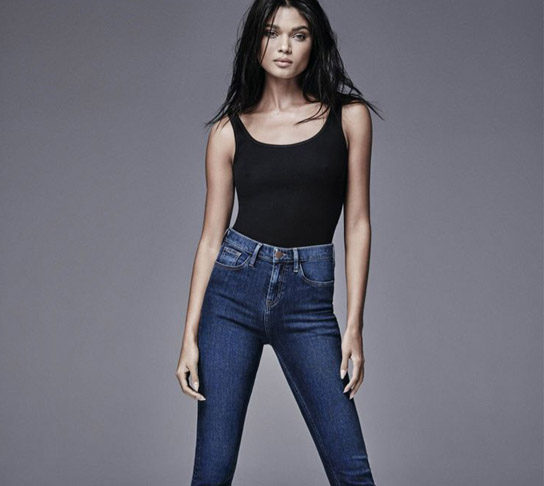 Treatments and post-operative care
Nowadays, there is a wide range of surgical and non-surgical advanced procedures to correct scars and tattoos. The effectiveness of each technique will depend on the type of scar, its location and scar longevity among other conditions. An interdisciplinary (alongside dermatologists) and personalised assessment will define the most suitable treatment for substantially correcting scars.
Corticosteroid injections
Are especially effective when treating keloid or hypertrophic scars. The injection treatment requires specialized technology, applied with or without local or topical anaesthesia. The therapeutic cycles are based on an established calendar.
Surgical excisions
Aesthetic and/or functional surgical corrections can be performed in various ways, such as surgical excisions, using local or regional flaps, skin expanders, skin graft and many others.
Fat grafting
Fat can be transformed and transferred in different graft sizes to restore lost volume beneath the depression or adherent scars. It is important to mention that fat tissue is rich in growth components and stem cells, which are useful for dermis and colour restoration as well as its shape and elasticity.
Fat grafting has a biological impact at cellular level, making it an unprecedented reconstructive treatment, both as solitary procedures or combined with others. This procedure produces minimal discomfort and can be performed under local anaesthesia, delivering excellent aesthetic results.
Advanced scar treatment products
A comprehensive range of silicone patches, dermatological and pharmaceutical products are available to our patients.
Compression garments
This type of product is highly effective preventing keloid and hypertrophic scars and when treating scars caused by burns.
Minimally invasive procedures
There is a wide range of dermatological treatments available, such as: laser, medical skin peel, platelet-rich plasma, needling to stimulate collagen production, among others. Each one of these treatments stimulates skin renewal by inducing collagen production and skin renovation.
To learn more about our scar revision procedures, see our Facebook posts
Envianos tus dudas y serán atendidas en el menor tiempo posible
Responsable: OCEAN CLINIC MADRID S.L.P
Finalidad: Poder atender y gestionar los diferentes pedidos, solicitudes, consultas y resolución de dudas de los usuarios, así como poder realizar estudios estadísticos que ayuden a mejorar el funcionamiento de la página web y a informar de forma puntual.
Legitimación: Consentimiento del interesado.
Destinatarios: No se comunicarán datos a terceros, salvo obligación legal. La información es tratada con la máxima confidencialidad, siendo alojados en un servidor seguro. Tu dirección de correo electrónico se utilizará únicamente para dar respuesta a sus consultas realizadas a través de los formularios existentes en el sitio web, así como para informarle de las novedades.
Derechos: Tienes derecho a acceder, rectificar y suprimir tus datos, derechos que puedes ejercer enviando un correo electrónico a madrid@oceanclinic.net.
Puedes consultar la información adicional y detallada sobre protección de datos en nuestra política de privacidad.
ZURICH

Limmatquai 2
8001 Zurich Suiza
Conoce nuestras ubicaciones
Calle Velázquez 109 1º Izquierda Madrid España
+34 91 056 79 33
madrid@drrichardfakin.com
Limmatquai 2 CH 8001 Zurich Suiza
+41 78 206 44 88
zurich@drrichardfakin.com