Facelift for a facial rejuvenation
Madrid | Zurich
Face and neck lift interventions are, undoubtedly, the most effective procedures for a facial rejuvenation. Rhytidectomy surgical corrections have significantly evolved in recent years, adding new techniques such as facial fat grafting and peeling, thus achieving more natural, harmonious and balanced results. Dr. Richard Fakin's extensive career and academic research have made his clinics in Madrid and Zurich renowned for their excellency in integral facial rejuvenation surgery.
Our face and neck lift interventions deliver long-lasting results and high levels of satisfaction among our patients. They can be carried out as stand-alone interventions or combined with others such as eyelid lift, eyebrow lift, forehead lift, lobuloplasty, rhinoplasty and chin augmentation using implants.
During the pre-surgery consultation a thorough analysis of the face volume, anatomy and bone architecture is carried out.
Which facelift technique is best for each patient?
Dermis type, age and anatomical measurements define which facelift procedure is the most appropriate in each case. At Dr. Richard Fakin's clinics, a rigorous analysis of these key factors is conducted, in order to decide if a minimal scar facelift or an omega-shape scar facelift is best suited. Possible changes to the platysma muscle (neck area) are considered to reshape the jawbone line and chin area, with the aim of optimising its aesthetics.
Depending on the patient's anatomy and wishes, a complete face and/or neck lift, a mini-lift or complementary procedures will be performed.
To learn more about our woman facelift procedures, see our Instagram posts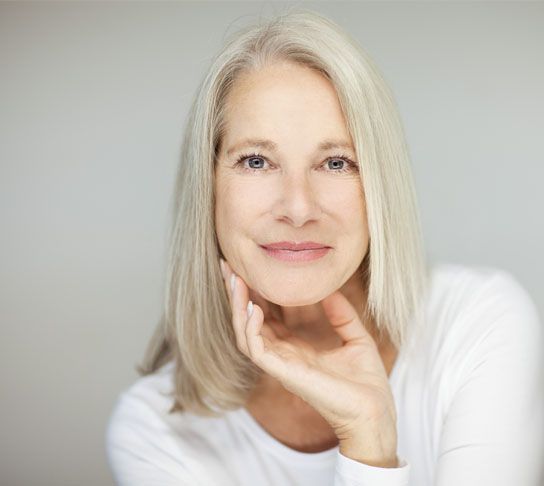 How is a facelift procedure performed?
The surgery starts with a subcutaneous infiltration using state-of-the-art technology, allowing for a shorter recovery period, less swelling, bruising and less general discomfort. A liposuction in the lower facial area and jawbone is usually performed at this stage.
In the following step, we dissect the plane below or underneath the superficial musculo-aponeurotic system (SMAS), to liberate the skin from the muscle and continue the facelift process by reshaping the SMAS until the desired shape is achieved and excess skin is resected.
Finally, after the skin has been readapted, additional interventions can be performed, such as blepharoplasty, chemical peel, lip lift and lipofilling (fat transfer).
How long do the face and neck lift procedure results last?
This an intervention with a very high success rate among our patients. Results remain unaltered for about 10 years. However, it is important to advise that the dermis ageing process will continue after the intervention. To extend the lifting's results and enhance the skin quality, we offer our patients a medical cosmetic line of products and state-of-the-art technology in aesthetic medicine.
To learn more about our woman facelift procedures, see our Instagram posts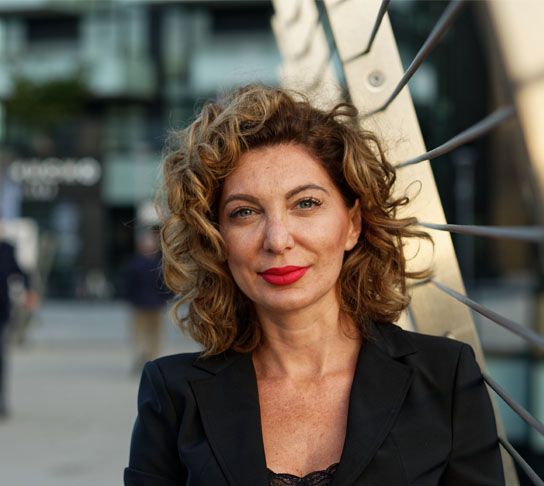 Send us your enquiry and we will deal with it as promptly as possible
Responsible: OCEAN CLINIC MADRID S.L.P
Purpose: To be able to attend and manage the different orders, requests, queries and resolution of user doubts, as well as to be able to carry out statistical studies that help to improve the operation of the website and to inform in a timely manner.
Legitimation: Consent of the interested party.
Recipients: No data will be communicated to third parties, except legal obligation. The information is treated with the utmost confidentiality, being hosted on a secure server. Your email address will be used only to respond to your queries made through the forms on the website, as well as to inform you of news.
Rights: You have the right to access, rectify and delete your data, rights that you can exercise by sending an email to madrid@oceanclinic.net.
You can consult the additional and detailed information on data protection in our privacy policy.
ZURICH

Limmatquai 2
8001 Zurich Switzerland
Calle Velázquez 109 1º Izquierda Madrid Spain
+34 91 056 79 33
madrid@drrichardfakin.com
Limmatquai 2 CH 8001 Zurich Switzerland
+41 78 206 44 88
zurich@drrichardfakin.com