Vaginoplasty for transwomen (GRS M-to-F)
Madrid | Zurich
The gender affirming  surgery's goal is to attain a physical appearance that matches the patient's gender identity, hence greatly improving their life quality. This is a crucial and highly demanded gender affirming surgery that substantially contributes to reassign the anatomy to gender identity.
Dr. Richard Fakin performs the GRS employing the Thai technique, based on his experience with Dr. Preecha Tiewtranon at the Preecha Aesthetic Institute (PAI) and the King Chulalungkorn University Hospital in Bangkok. Since returning to Europe, Dr. Fakin has been at the helm of the Gender Affirming  Programme at the University Hospital of Zurich. The main advantage of this procedure are the aesthetic and functional results achieved in a single intervention, followed up by a postoperative, standardised protocol. Delivering a professional, safe and trustworthy service constitute our essential work ethic guidelines.
The transgender vaginoplasty procedure can be combined with other gender affirming  surgeries such as: facial feminisation, body feminisation and breast augmentation. At Dr. Richard Fakin's clinics in Madrid and Zurich, our expertise, professional commitment and state-of-the-art technology are the key components of our high-quality aesthetic and reconstructive surgery results. We are proud to walk alongside our patients during this life-changing process.
Trans-woman vaginoplasty procedures
Dr. Richard Fakin employs the Thai technique to recreate major and minor labia, clitoris, ureteral orifice, mons pubis and the neo-vaginal cavity in a single intervention.
There are two main techniques for vaginal cavity reconstruction:
Penile skin inversion (PSI)
The penis skin is inverted to create the neo-vaginal cavity, it is also possible to use a skin graft obtained from the scrotal area. Since it is possible to use the skin graft, the cavity's depth is not dependent on the penis length. The goal is to create a penetration depth of about 12-14cm, considering that a woman's natural penetration depth is between 8-11 cm.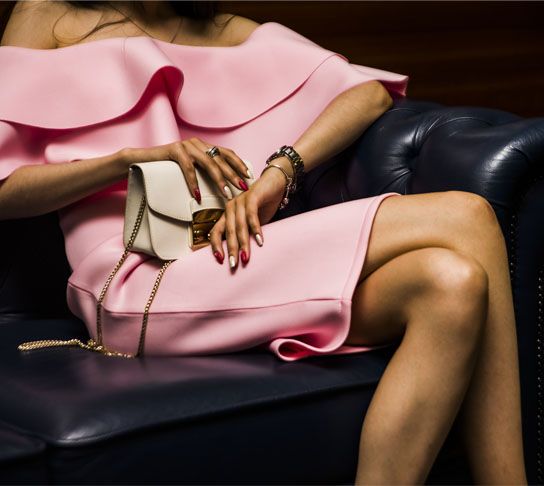 Sigmoid colon interposition
The vaginal cavity is reconstructed using a segment of about 14cm in length from the large intestine (sigmoid colon). The interior part is closed and the vaginal orifice (introitus) is reconstructed adapting the colon segment to the skin. The colon is reconnected and its functionality restored. This surgery is performed by Dr. Richard Fakin along the colorectal surgery team, who will simultaneously assist in the neo-vaginal reconstruction with the colon segment, using the laparoscopy technique (closed surgery employing a camera, leaving minimal scars).
Either vaginoplasty technique will render a natural-looking and feeling vulva.
To learn more about our trans-woman vaginoplasty procedures, see our Instagram posts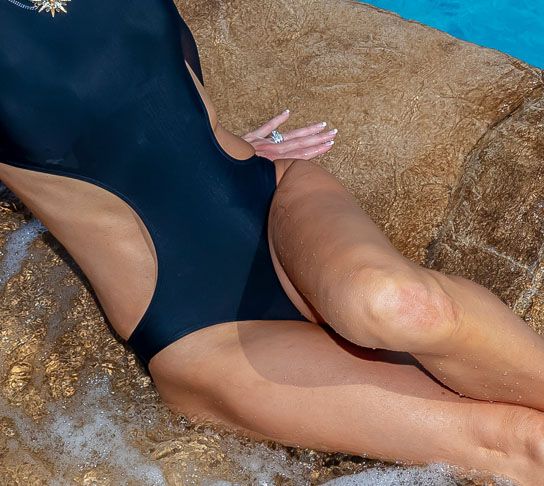 The best technique for each patient
From the outside, either of the two previously mentioned techniques, recreates identical aesthetic results. Though, the neo-vaginal cavity reconstruction depends on the patient's preferences and anatomy.
For patients with a shorter penis, we recommend reconstructing the neo-vagina using the sigmoid colon segment (sigmoid colon interposition). Patients with a medium-size penis, will benefit from the penile skin inversion (PSI) combined with skin grafting. For patients with a large penis size, we recommend the penile skin inversion without the need for a skin graft. Nonetheless, the sigmoid colon technique has the advantage of having a higher natural lubrication rate, given that the intestine's secretion is similar to that of a vagina. Each technique offers particular advantages, their assessment will decide the most suitable for each patient.
To learn more about our trans-woman vaginoplasty procedures, see our Facebook posts
Postoperative care treatments and products are essential for achieving and maintaining optimal aesthetic and functional results. Regular vaginal dilation is fundamental to maintaining optimal results, especially during the first 12 months. Additionally, our nursing team will provide our patients all the support needed, including pre and postoperative guidance and a dilator set.
In the years following the surgery, regular gynaecological check-ups are highly recommended. The professional team at our clinics can help by offering guidance and advice in order to have an optimal and thorough medical examination.
To learn more about our trans-woman vaginoplasty procedures, see our Instagram posts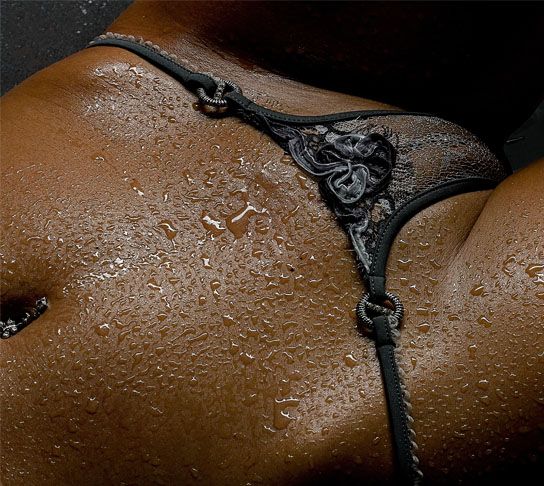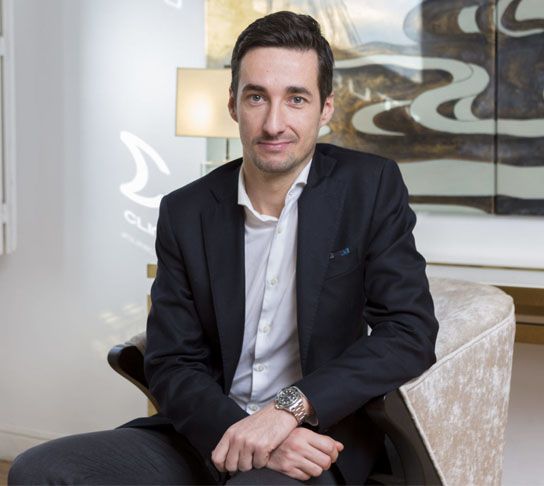 Dr. Richard Fakin's experience in the GRS field
Dr. Richard Fakin is widely renown as a leading international transgender surgery expert. He has participated and organised several international congresses and is the author of numerous scientific publications.
His experience and statistics show a minimal complication ratio, up to 10 times lower compared to some international studies. His introduction of the Thai technique to Europe has brought about a successful surgery concept, that has changed the life of many trans-women.
His broad experience with transgender patients is based on understanding, respect and confidentiality.
To learn more about our trans-woman vaginoplasty procedures, see our Facebook posts
Before and after, real cases
Envianos tus dudas y serán atendidas en el menor tiempo posible
Responsable: OCEAN CLINIC MADRID S.L.P
Finalidad: Poder atender y gestionar los diferentes pedidos, solicitudes, consultas y resolución de dudas de los usuarios, así como poder realizar estudios estadísticos que ayuden a mejorar el funcionamiento de la página web y a informar de forma puntual.
Legitimación: Consentimiento del interesado.
Destinatarios: No se comunicarán datos a terceros, salvo obligación legal. La información es tratada con la máxima confidencialidad, siendo alojados en un servidor seguro. Tu dirección de correo electrónico se utilizará únicamente para dar respuesta a sus consultas realizadas a través de los formularios existentes en el sitio web, así como para informarle de las novedades.
Derechos: Tienes derecho a acceder, rectificar y suprimir tus datos, derechos que puedes ejercer enviando un correo electrónico a madrid@oceanclinic.net.
Puedes consultar la información adicional y detallada sobre protección de datos en nuestra política de privacidad.
ZURICH

Limmatquai 2
8001 Zurich Suiza
Conoce nuestras ubicaciones
Calle Velázquez 109 1º Izquierda Madrid España
+34 91 056 79 33
madrid@drrichardfakin.com
Limmatquai 2 CH 8001 Zurich Suiza
+41 78 206 44 88
zurich@drrichardfakin.com